The Everglades are not far away from both cities Miami and Ft. Lauderdale. They are known for their spectacular wildlife, subtropical landscape and Indian tribes. Teddy was impressed by the great variety of animals you can find there. Besides crocodiles and alligators you can also see panthers and all kinds of different birds and snakes.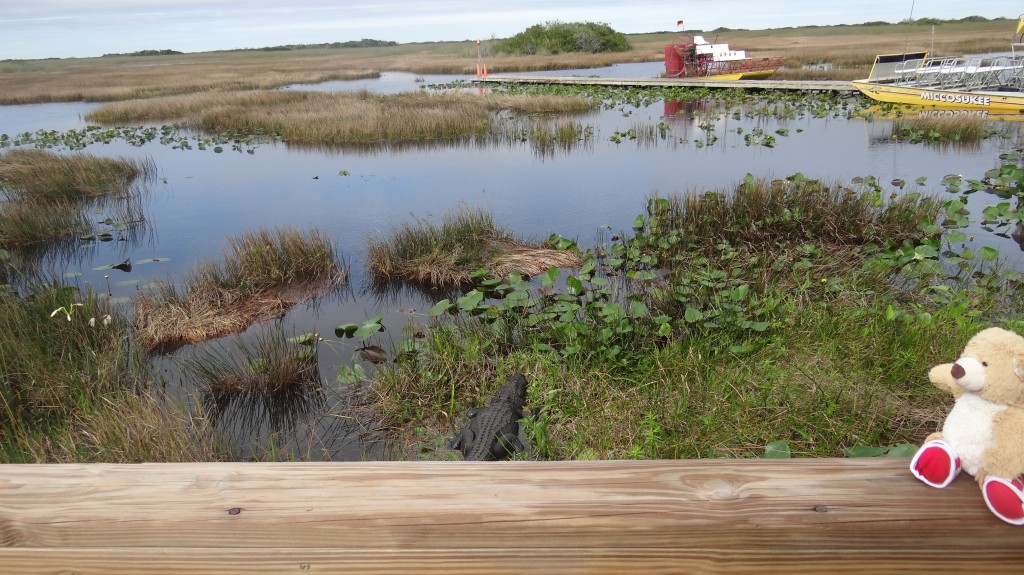 When you arrive there you have to explore the Everglades on an airboat. There are dozens of Indian tribe centers where you can take the airboat tour but Teddy decided to visit the Miccosukee center because there you can also learn more about the lifestyle of the Indian Tribe. The ride is impressive and the landscape extraordinary. Teddy wanted to take the tour again and again and again.
The Miccosukee center provides you an interesting insight into the culture and history of the Tribe. You'll see how a Miccosukee performs and wrestles with an alligator, how baby crocodiles and turtles look like and you can also taste the local cuisine at the tribal restaurants. If you are there around December you should schedule your Miccosukee stay according to the 10-day Miccosukee Indian Arts Festival in December.
Be aware: The Miccosukee village is a big tourist attraction and the tribe members are more disguised than real.