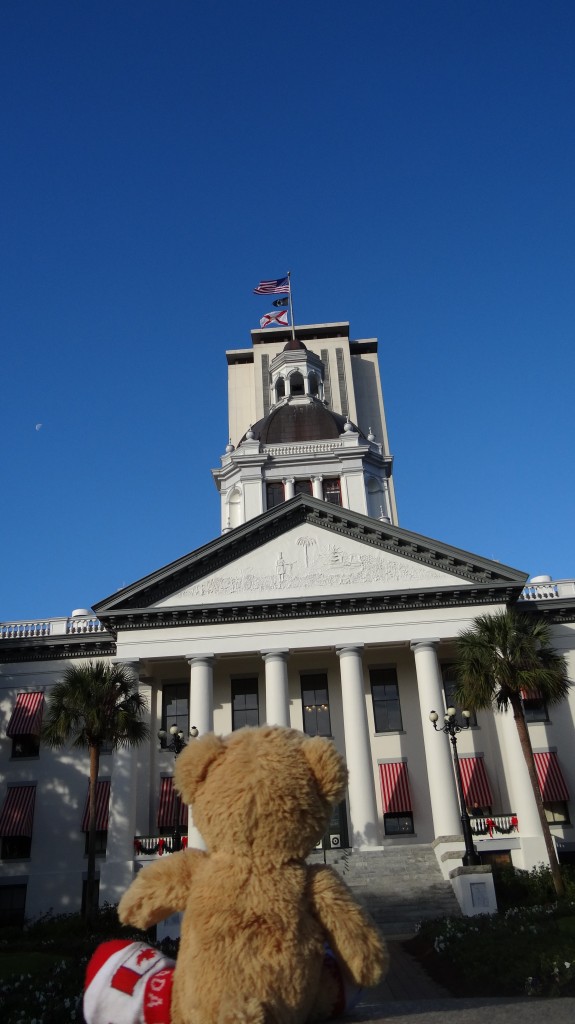 When Teddy finally arrived in the Sunshine State – Florida – summer feelings seemed to be there immediately as well. With a great roadtrip throughout the whole state ahead and summer feelings all around, Teddy decided to make a first stop in the capital city of Florida: Tallahassee.
While driving through the city, it seemed like not much going on there and in fact that is true. Especially during holiday season the city which is usually filled with politicians and students is almost empty. What remains is a fairly small and calm city with a charming university campus and lovely small houses.
On the next day Teddy stopped by at the Historic Florida State Capitol before getting on the road again, towards I-95 South and his next destination: Palm Beach!