Austin, the capital of Texas and located in central Texas, is not only known as The Live Music Capital of the World but also as a city with a strange life motto: "keep Austin weird"! Teddy found the slogans everywhere, on T-shirts, mugs and stickers.
The Austinities (residents of Austin) try their best to promote and obtain the city's diversity and try to protect and support small, local and independent businesses. The residents try to keep trends like rapid growth and development far away from the city. This is one reason among others why Austin was selected as one of the Best Places to Live, one of the Greenest Cities and one of the best places to retire in America. Another safe information: According to the FBI, Austin is the second safest major city in the United States.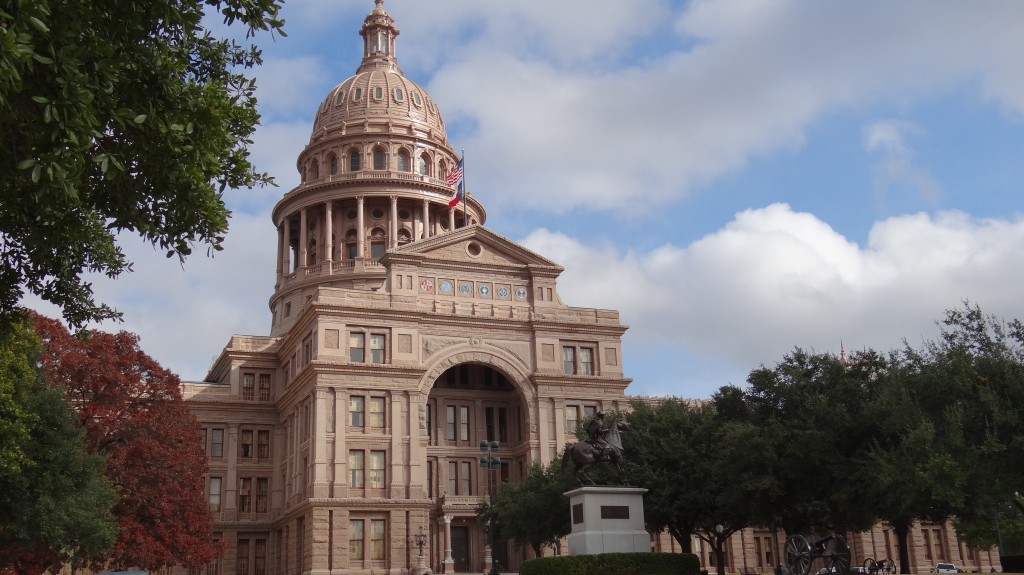 Visiting the
Texas State Capitol
was one of Teddy's must sees. The Capitol, located at
112 East 11th Street
, is 308 ft tall, making it taller than the United States Capitol in Washington D.C. You'll find portraits of every person who has served as a president of the Republic of Texas or as a governor of the State of Texas. After entering the rotunda, Teddy instantly became frightened by a big picture of George W. Bush. Shortly after Teddy left the center of the Capitol's dome interior and kept walking around. He soon discovered the Texas House of Representatives Chamber and the Texas Senate Chamber, where you can easily access and take great pictures. All in all the Capitol is definitely worth visiting and gives you a glimpse into the
history of Texas
.